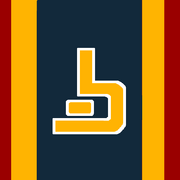 Avatar: Pawnishere
Server:Aquaria
Faction: Colonial
Ship class: Aesir,line
Wing: Feds
If you see me ingame please say hi.

I am an editor on wikia,I work tirelessly to keep the wikia clean of vandalism and to make sure the content is up to date and readily available. You can find me on aquaria as Pawnishere(colonial). If your a cylon then prepare for a boatload of nukes! Keep your chin up colonials :D Over the summer my task will be to work on the wiki and to make sure its code is kept up to standard. Im afraid I cant give details about my location or other stuff(for the sake of anonimity). If you need anything my co-workers can point you in the right direction.
 pawn0_o  Message  Contribs  Battlestar Galactica Online   21:45,5/30/2012 
Community content is available under
CC-BY-SA
unless otherwise noted.